FailFest 2018
March 7, 2018 @ 5:00 pm

-

7:00 pm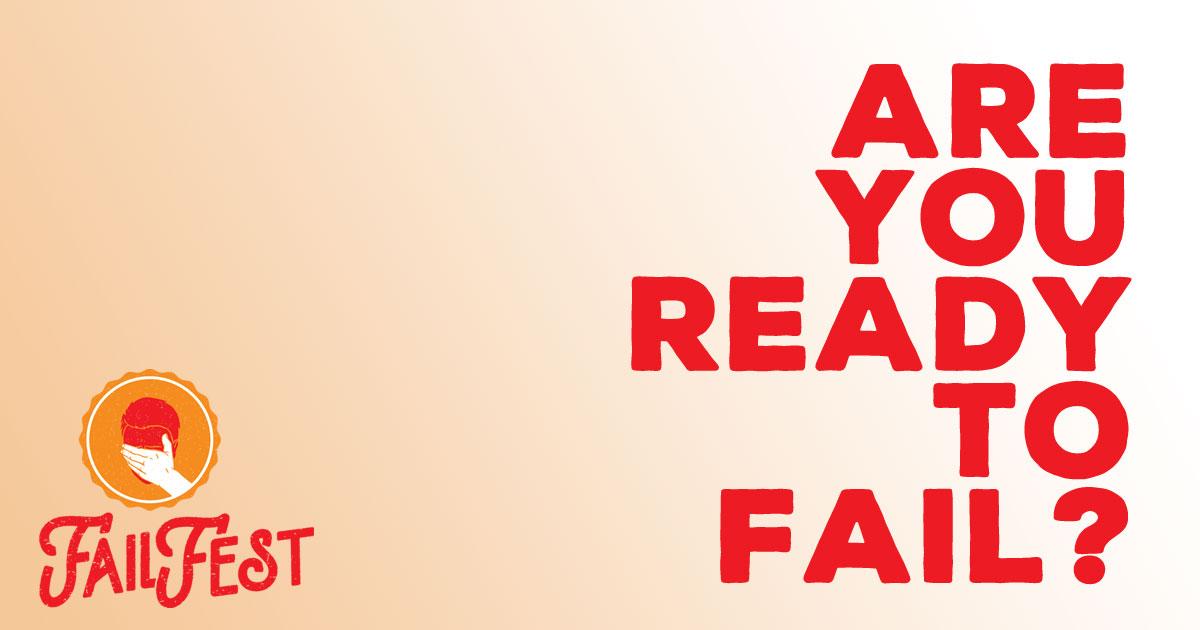 FailFest is a storytelling event for nonprofits to celebrate their epic fails. Nonprofits are sometimes held to higher standards than for-profit organizations. But how do we learn to soar without falling down – at least a few times?! This event allows area nonprofit leaders to share their stories of failure and how they turned it into success.
This event will be an "open mic" format with a few special failures in the audience lined up to speak first. We're recruiting our "star failures" but also encouraging the audience to share their failure stories as well.
First 50 people to check-in will receive a coupon for a FREE BEER!
Get social with our hashtag #FailFestNC
THANK YOU TO OUR GENEROUS SPONSORS
CHECK OUT OUR HALL OF FAIL!
2018 SPEAKERS
Tina Bailey, Grant Administrator at Triangle Community Foundation – Tina works with several non-profit organizations. Currently she serves as the Grant Administrator at Triangle Community Foundation; Empowerment Speaker for InterAct and RAINN (Rape, Abuse, Incest, National Network); and Event & Activities Director for ACHI – Women Supporting Women Association.Tina's passion to serve her community is what pushed her to become a certified Life Coach and Transformational Speaker. Tina is a published author of two books and she loves using storytelling to empower others and encourages them to share their stories as a way of releasing their intentions into the universe.
Irene Godínez, Director of Pipeline and Leadership Development at LEAD NC. Irene spent eight years advocating on immigration issues at both the state and national levels through El Pueblo, Inc., the Latin American Coalition, and Reform Immigration FOR America. She was Planned Parenthood Health Systems' Director of Public Affairs, prior to taking on the role of Vice President of Marketing and Communications at United Way of the Greater Triangle. In 2016, Irene became the North Carolina Latino Vote Director with the Hillary for America Campaign. She is an active volunteer in the Triangle community and has served on various boards and committees, including: the American Civil Liberties Union of North Carolina, Student Action with Farmworkers, WTVD ABC 11 Minority Advisory Committee, and Uniting NC. Irene relishes her time with her small family–her partner,Jonny, their toddler, Emerald Valentina, and their 16 year old pomeranian, Bella.
Stephen Graddick is a Storyteller
Marie Hopper, Executive Director at FIRST North Carolina
Marie Hopper is President of FIRST North Carolina, a statewide nonprofit dedicated to inspiring the next generation of engineers, innovators, and STEM leaders.  She began her FIRST career as a FIRST LEGO League (FLL) coach in 2001.  Over the course of nine years, she coached 27 FIRST LEGO League teams, 3 FIRST LEGO League Jr. (FLL Jr.) teams, a FIRST Tech Challenge (FTC) team and a FIRST Robotics Competition (FRC) team. She thought she was retired from FIRST when her son graduated high school but the coaching community had other ideas!  She became the Regional Director for North Carolina in 2009 and helped orchestrate the first-ever FRC Regional Tournament in North Carolina in 2010.  FIRST North Carolina was founded in 2012 to advance the mission of FIRST even further in North Carolina. Marie is passionate about the mission of FIRST North Carolina – ensuring that every student in the state of North Carolina has access to a high-quality FIRST program.
Tami Schwerin, Executive Director at Abundance NC– Before coming to Abundance, Tami was the President of the Board of Chatham Marketplace, our amazing local coop grocery store in Pittsboro. Before that she worked in the software industry and traveled the world. She was also an art broker, a house renovator and a land developer and is an Eco-Industrial Park developer along with being a partner in a newly opened distillery. Tami likes to take on new challenges especially if it effects change and especially if people say you can't do it.  Working on a healthier community through local food, renewable energy and local economy are a thrill.  A native of Raleigh, North Carolina, true southern girl, she enjoys her family very much:  Lyle, Zafer, Arlo, Jessalyn and Kaitlin, Monkey, Tigger and a flock of chickens.
Hector Salgado, Executive Director at Alliance of AIDS Services – Carolina – Hector Salgado is a Chicago native who has been working in the HIV field for over 12 years. He has engaged in a variety of positions ranging from Volunteer to Associate Director. Recently Hector worked at Howard Brown Health Center providing cultural competency training around LGBT issues across the country. His passion for learning and education has taken him to ten countries where he has studied nonprofit management and community organizing. He recently received his Master's in Public Service Management from DePaul University and has taken up furniture restoration as a hobby. He is a master chef. Hector is an active mentor to his nephew and dedicated to his family. Hector is also the proud father of a Great Danes who he loves to take on long walks.
Tanaya Suddreth, Volunteer Coordinator of Democracy NC and Chair of YNPN Triangle NC's Summit Committee – Prior to moving to Raleigh in 2016, Tanaya spent the last decade in the Triad studying and finessing her skills in the nonprofit arena. Holding a BS in Public Health Education and a Master's of Public Affairs from the University of North Carolina at Greensboro, Tanaya has always had a desire to be of service to those in need. Whether it's through directing programs or raising funds, Tanaya is driven by her passion for helping others. She has worked with organizations including the National Conference for Community and Justice of the Piedmont Triad and the United Way of Greater Greensboro. In her free time, Tanaya enjoys traveling, spending time with her family, trying new Pinterest recipes, going to sporting events and anything that gets her out of the house.
Jennifer Tolle Whiteside, President and CEO at North Carolina Community Foundation – Jennifer Tolle Whiteside has led the Foundation, its 20-member board of directors and 30-person staff for more than a decade. Under her leadership, the Foundation has grown to more than $247 million in assets and reached more than $130 million in grants. As CEO, she is responsible for long-term growth and sustainability, strategic planning, donor engagement, leadership team management and serving as the public face of the Foundation. She is a past recipient of the Old North State Award from the Governor of North Carolina and has been named a News & Observer Tar Heel of the Week.